Floor Cleaning Services
Floors are a crucial aspect to keep clean and can make or break the first impression of a space! At Tritech Services, Inc., we offer expert floor services that will not disappoint. The products we use are safe, effective, and will get your floors looking shiny and clean in no time! Whether you have hardwood, ceramic tiles, or carpeted floors we appreciate the time and care it takes to maintain so that your floors stay in shape for a long time to come.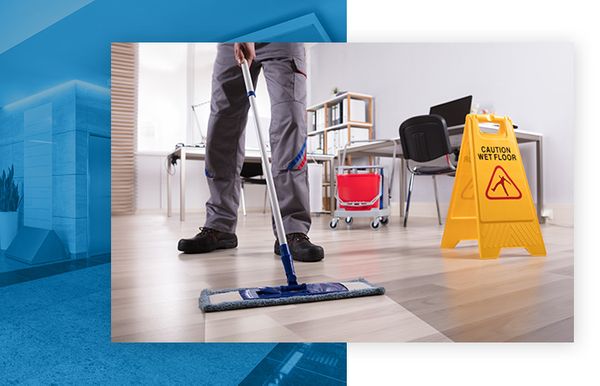 What Sets Us Apart?
Not only is our staff incredibly dedicated to quality customer service for each customer, but we go the extra mile to ensure you are taken care of and your project is completed from start to finish. We will always be transparent with you about what to expect for your floor care cleaning, and we want you to be confident that the service you receive with us is worth the time you put into trusting and investing with us. As a family-owned, minority-owned company, we treat our customers like family and care about our customers first and foremost.
Why Choose Us?
If your floors look a little dull, or perhaps you notice how dirty they have become and they are impossible to clean yourself, you can count on us to care for your floors with the quality they need and deserve. Flooring covers a large portion of a space, and if it is not kept up it can go downhill very fast. Our professionals will ensure every square inch of your floors are cared for.